Does your Honda tire have a slow leak, or do you need new Honda tires? The service team at Herb Chambers Honda of Burlington is here to help. Whenever you're in need of Honda tire repair or replacement, visit our Honda dealer near Malden, MA. It doesn't matter if it's an urgent tire service or routine Honda tire rotation, our talented technicians are ready and willing to satisfy all your tire needs. Plus, with our Honda tire coupons, you could end up saving big on Honda maintenance.
How Often Should I Replace My Honda Tires?
Are you wondering "when should I replace my car tires?" Hurry down to our Burlington Honda service center and one of our talented technicians will be more than happy to tell you the tread life of the tires on your vehicle. Bald tires can reduce traction, so find out if you need new Honda tires by consulting us.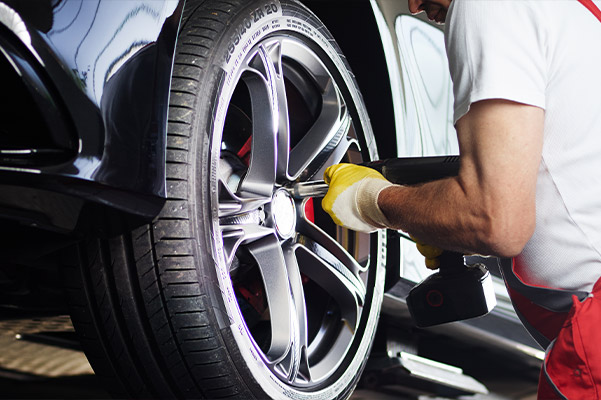 Honda Tire Rotation near Me
Clients always ask us "is it really necessary to rotate your tires?" The answer is yes; rotating your vehicle's tires is essential in extending the life of your tires. Front tires can wear faster than the rear because of inequal pressure, which may cause concerns down the line if you do not schedule regular tire rotations. Get one today at Herb Chambers Honda of Burlington.
Honda Tire Specials near Malden, MA
Pricing out new tires can sometimes be confusing, but we make it easy for you to understand at our Herb Chambers Companies dealer. We don't just quote out tire prices, we make sure you know every related cost involved. This way we can remain transparent in our service prices and Honda tire pricing. Explore our Honda service specials to see if you can save on the price of Honda tires today.